One of the favorite destinations for divers
Why should I dive in Gorgona?
Gorgona Island, also known as the science island of the Pacific, is considered one of the best diving places in Colombia and worldwide, thanks to the incredible marine biodiversity that its waters harbor, its unmatched environmental conditions and its exceptional underwater topography, together they make up one of the best diving spots to have an unforgettable experience.
While diving in Gorgona you will have the opportunity to observe in its natural habitat innumerable species of marine fauna and flora such as whitetip sharks, turtles of different species, groupers, octopuses, large schools of snappers, jack mackerels, among others, as well as the beautiful and colorful reefs of coral you can find on the island.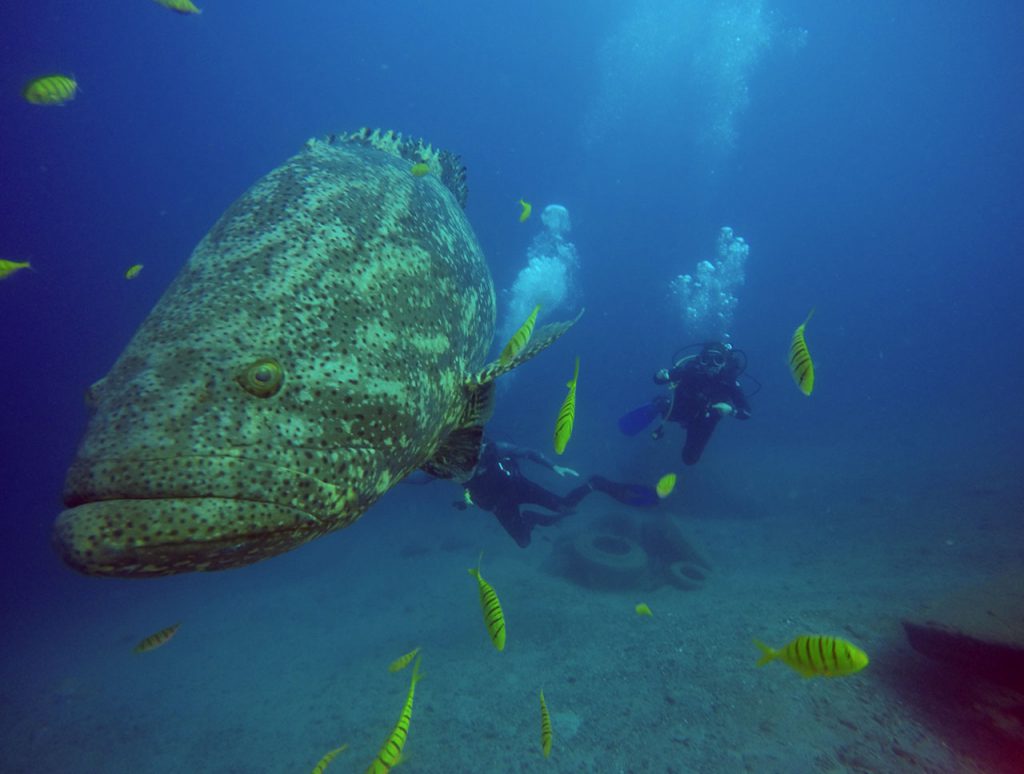 The island will always amaze you
When to dive in Gorgona?
Any time is good time to dive in Gorgona,
its resident fauna never ceases to be impressive, from turtles, sharks, many species of fish and much more you can see at any time of the year.
But there are some seasons that are especially attractive to some divers.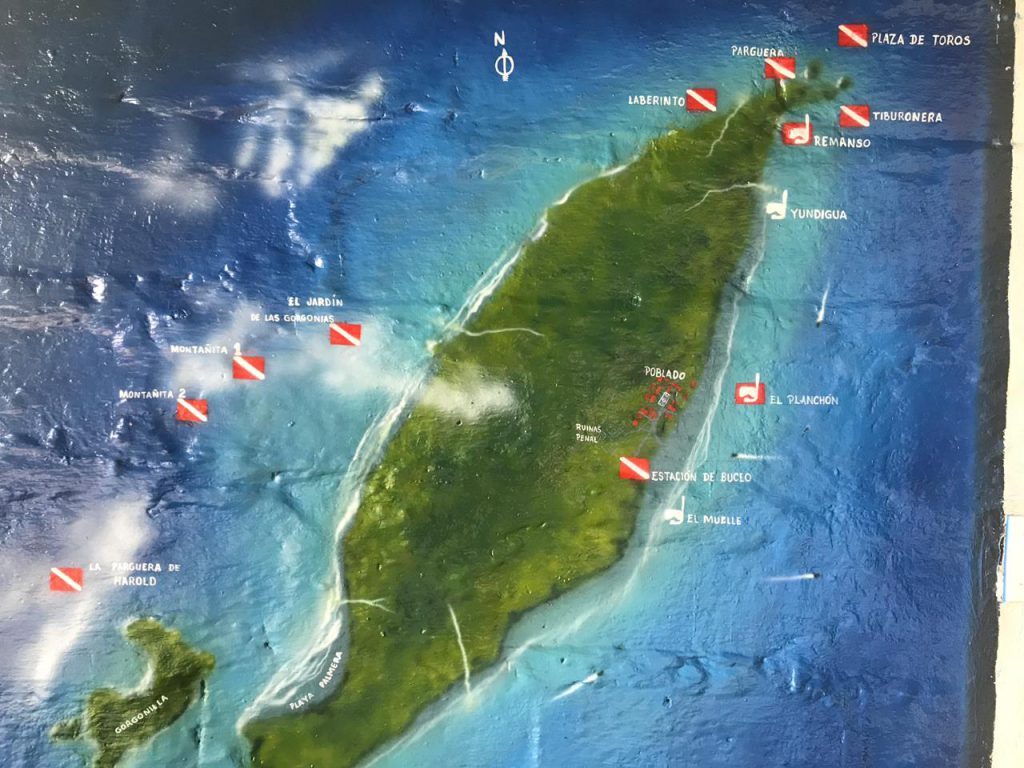 En Gorgona there's diving for every level
Diving spots
On the island we have 12 diving spots authorized by National Natural Parks, among these spots, divers can find both calm and shallow water places, as well as diving spots up to 40 meters deep or with marine currents. In the same way you will be able to appreciate at each point the varied marine geography of the island.
These are some of the most recongnized diving spots in Gorgona:
El planchón
La tiburonera
El remanso
La parguera
La plaza de toros
El horno
Las montañitas
A diving center up to your expectations
Our diving center
To serve our visiting divers, we have a properly equipped diving center on the island to meet all their needs. In our plans you will find all the necessary equipment for your dives included, both the basic equipment (mask, snorkel, fins and wetsuit), as well as the autonomous diving equipment (vest, regulator, ballast, tank). In addition to this, on the Island we have a full-time PADI instructor, so all your dives will be guided by a diving expert who knows the depths of Gorgona perfectly.